Preparing Used Games for Auction, Trade or Sale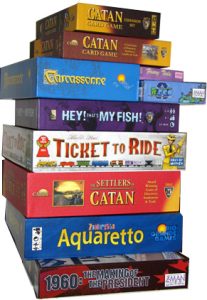 When your game shelves get too full or the stack of games you just don't play anymore gets too high, you might think about clearing some of them out to make room for games you really do want.
Because modern board games have so many bits, it's easy for game pieces to go astray, no matter how careful and conscientious you are. I've received brand new games that were missing pieces. So before you offer up a game for auction, trade or sale, it's a good idea to verify the game is complete and to review its condition so you can list it accurately.
Inventorying Games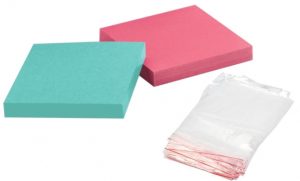 To inventory a game, you'll need a contents list. It's a good idea to have some Post It notes and small ziplock bags on hand as well. That way you can make notes as you go and organize that the game as you go through it.
Most modern games include a list of contents at the beginning of the rulebook. Some games have a list of contents on the back of the box. Some games have a contents list on the back of the game box. Older games may provide it inside the lid.

If your game is old and/or out-of-print, it may not include a contents list at all. In which case, I recommend checking the game's listing on Board Game Geek. Components lists are usually under the Community Wiki section. If there's no listing there, check the game's General Forums. You can also post a request there if no one's posted a content list yet. Failing that, try a Google search.
Once you have a contents list in hand, go through everything in the game – and I do mean everything:
Check that all the boards are there and look them over for scuffing, fading, dings, tears, etc.
Count the cards.
Count the bits: every token, chit, coin, pawn, meeple, resource cube, etc. – and don't forget the dice.
Make note of anything that is missing or damaged: worn or bent cards, scuffed boards, etc. Some missing parts, like a coin or two, won't affect game play, but you should still make note of it in your listing. I'll talk about how to acquire replacement parts in the next article.
Also make note of any extras: promo cards, card sleeves, special inserts, expansions stored in the base game… These all add value to the game and should also be noted in the listing.
If you still have the original box for an expansion, you might want to pull it out of the base game to list separately. Sometimes out-of-print expansions are more valuable than their base games.
Reviewing Condition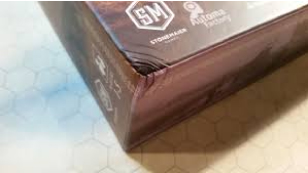 Once you've checked a game for completeness, review its box and contents for condition. Are there any dings, dents, scratches, bumps, or fading on the box? Are any cards bent? Are their edges worn? Check the dice to make sure the faces are clear and readable… and so on. Provide that information in your listing. Be critical. It's better to be picky and critical than to over-represent a game's condition. While some gamers don't care overmuch about box scuffing, dings and dents, others are super picky.
There's nothing worse than acquiring a used game that is not at all as the seller/trader described it. Even worse is to find it unplayable because a critical piece is missing. Don't be that guy.
When you list a game for sale, most marketplaces will ask you to specify condition: New, Like New, Very Good, Good, Acceptable. I like BGG's rating system, it's pretty specific and easy to apply:
New – A brand new unused, unopened, and undamaged item in perfect condition. The original packaging and all materials are in brand new condition.
Like New – Item just removed from shrink wrap. No wear and tear, all facets are intact.
Very Good – Very minimal wear and tear. All materials are present. You would give this item to a friend as a gift.
Good – Minor damage to the box and/or its contents. All materials are present. Item may have been used once or twice.
Acceptable – Some damage to the box, but the item is still intact. Possible split corner(s) on the box. Maybe missing a non-crucial piece. Possibly missing rules/instructions, but are readily available on the web. Scuffing on the item.
Unacceptable – Major damage to box and its parts. Possibly missing several important pieces. Broken or missing board/box. No rules/instructions, and they are not readily available. Consider listing this game for parts only.
If the box shows wear, but the contents are in perfect condition, note that in the comments. I think it's better to underestimate the condition than to over-represent it. You're less likely to end up with an unhappy buyer or trade recipient that way.
Summary
Inventorying a game and reviewing its condition before listing it may seem like a lot of work, but it doesn't usually take that long. Working on a flat surface like a table or desk where you can lay stuff out can make the job go faster and easier. However, I've been known to inventory games while watching TV in my big chair. If the components aren't already in ziplock bags, I bag them up as I count them. I also make notes of anything missing or damaged.
However, you do it, I hope you'll take the time to inventory your games before listing them for auction, trade or sale. I'm sure you'd be disappointed if you received an incomplete game or one in lessor condition than described. So don't be the one to disappoint someone else with an incomplete game or inaccurately described game. Inventory it and critically review its condition. It's the nice thing to do.
Copyright © 2020 by Tina G. McDuffie. All rights reserved.
Photo rights retained by their respective copyright holders.